Parkour is a movement discipline aimed at using our bodies to move safely and efficiently through our environment. At Revolution Parkour Tualatin, we're learning to overcome our obstacles.
Parkour is great for students of all ages.
+ Kids
Develop coordination
Improve confidence
Build strength
+ Teens
Get invovled
Stay in shape
Learn new skills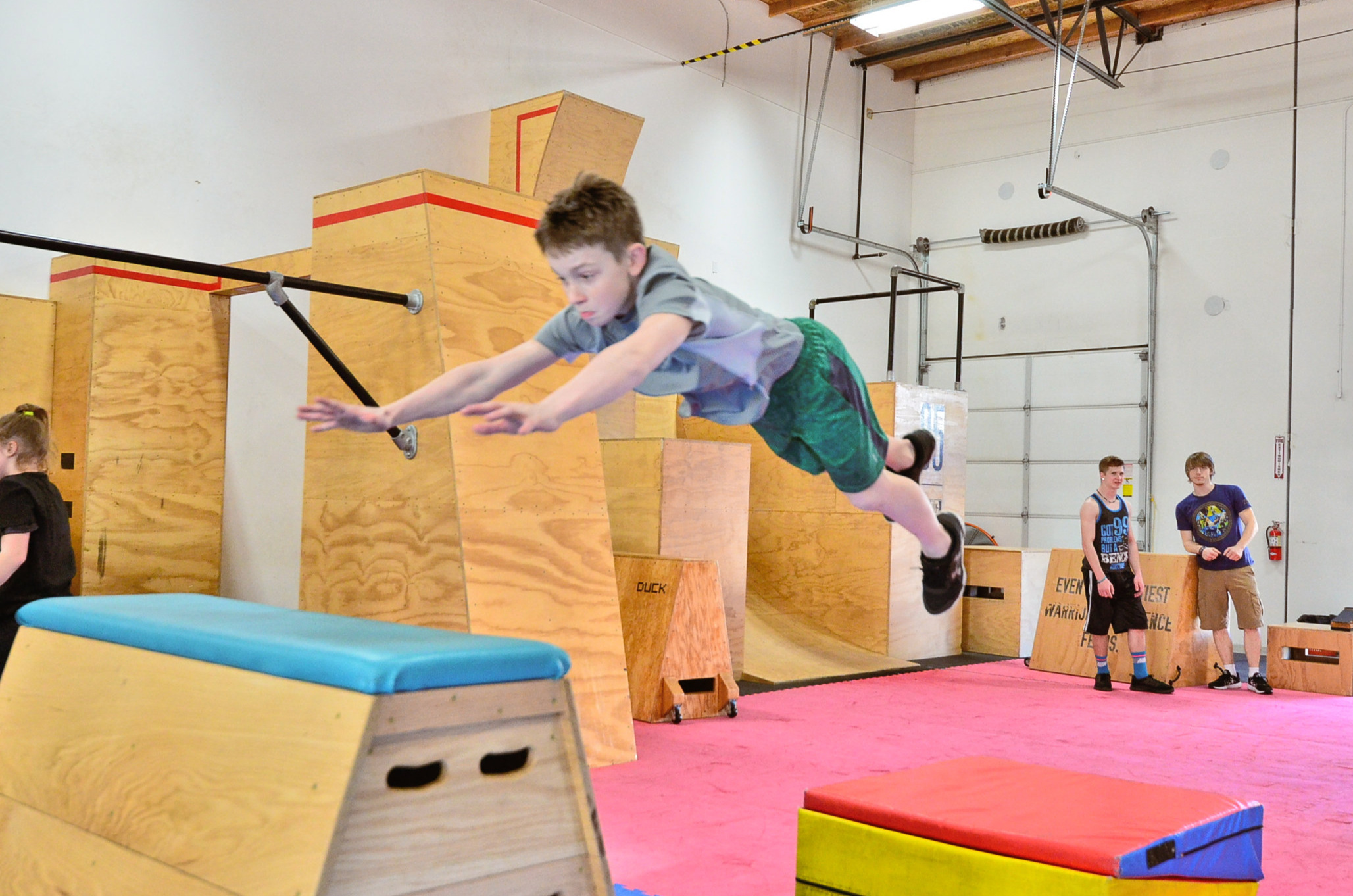 + Adults
Improve mobility
Reduce injury
Learn to play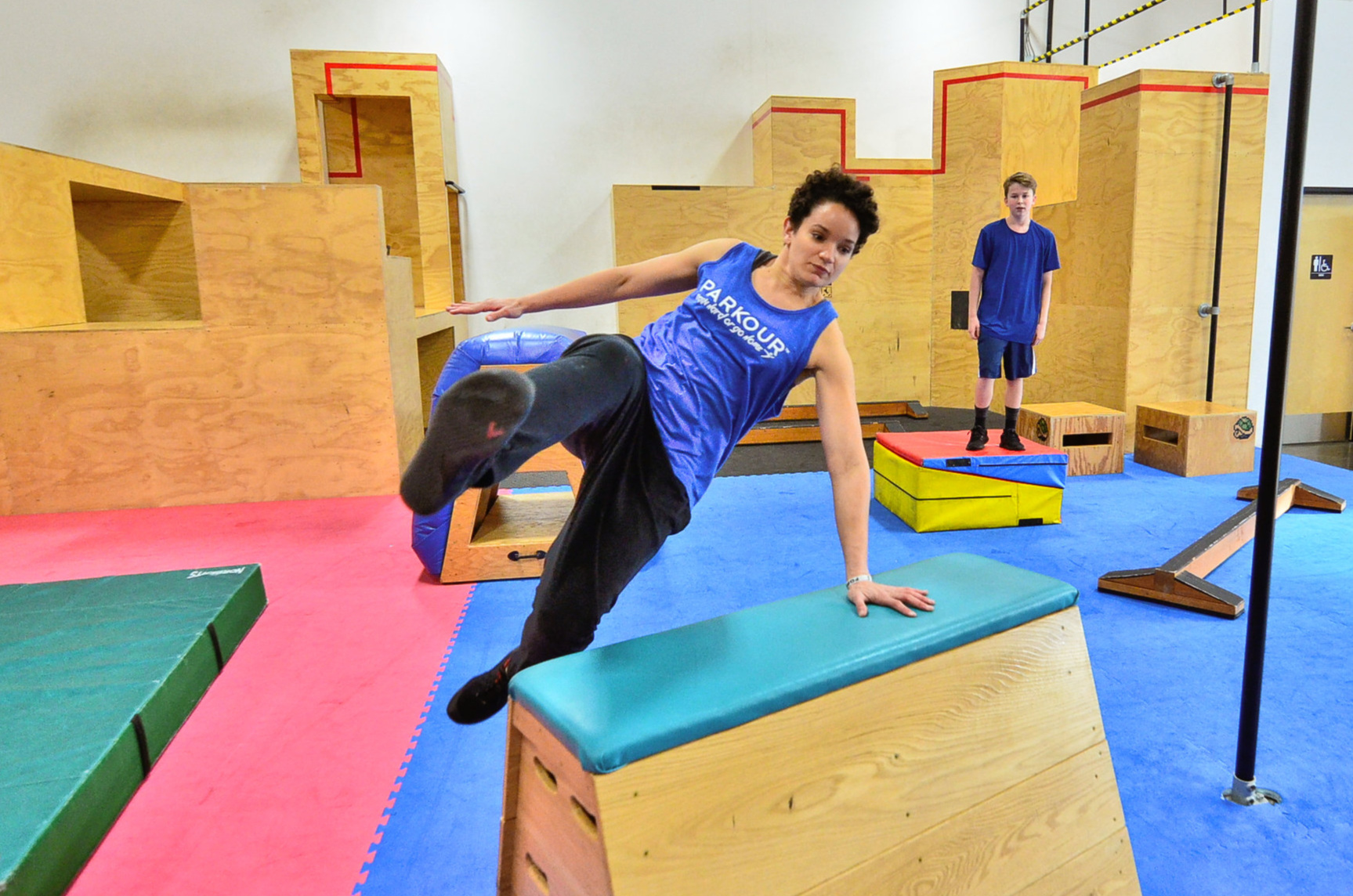 There are many reasons to train with us.
+ Train Safe
Parkour, trained properly, is safe to learn for all ages. It is a path of personal speed and progression. Skills taught help students learn to be a better version of themselves. Parkour helps you prepare for real life situations. With training, we aim to prevent and reduce injury.
+ Practical Movement
Parkour is a great way to learn practical movement skills.
Be prepared. What if you were locked out of your house and you knew a window was open? If the window was 6 feet high, would you be able to climb through it and get back in your house, or would you have to call someone for help?
Regain balance and mobility. As we get older, we forget how to move and our balance waivers. We sit for work and sit for entertainment. Our bodies become set in a rigid position. With parkour, we learn how to move again. We help improve balance, and we learn how to fall safely.
Learn to move, practically. Increased the basic functionality of your body. Reduce the chance of injury in your day-to-day lives through training, re-alignment, and cooldown exercises.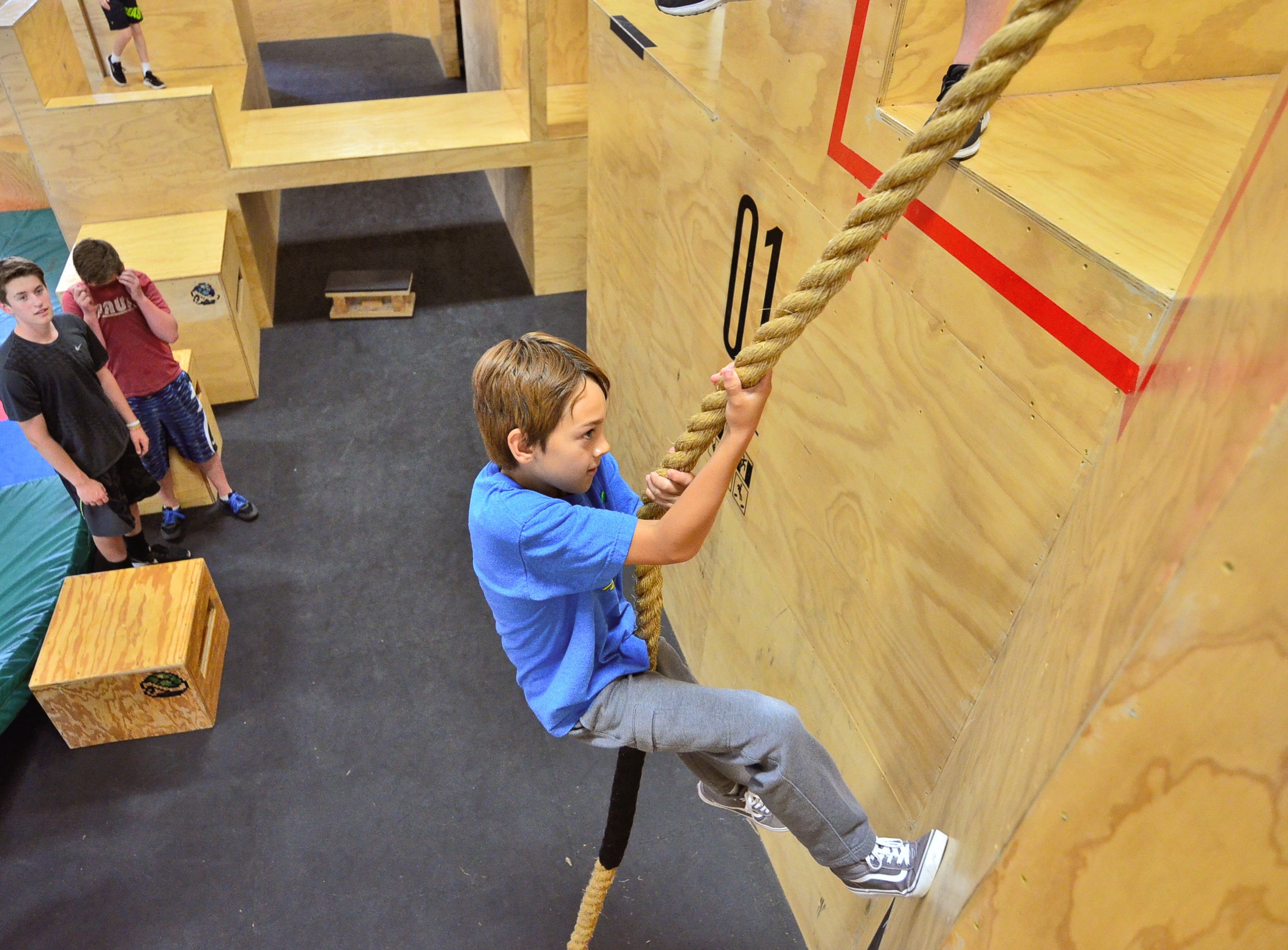 + Cross Train
Parkour is a full body activity. We climb, crawl, balance, jump, and land. You'll get a full body workout all while having fun!
Keep active during your sports off-season.
Supplement your training by building strength and endurance in ways you never thought to before.
Looking to participate in a marathon or the increasingly popular obstacle course races? Let us help you better prepare.
+ Non-Competitive
Parkour is a personal journey of self growth and development. We encourage students to move at their own pace. We're here to give you the tools you need to succeed.
It's a great alternative to competitive sports and activities. Join an environment that wants to help you succeed and grow.
+ Be Awesome
Life feels good when you find ways to succeed. Parkour is full of challenges to overcome. You will discover what your body is truly capable of. Become more awesome!
+ Ditch the workout
Many of us are tired and bored of the traditional workout and gyms. Parkour is tons of fun! You'll forget you're actually getting a workout, and at the end of class you'll feel great.
+ Join a Community
Parkour has a global community known for their friendlyness and acceptance. Our community is born to help others succeed. Build new friendships with us!